●
2nd phase of GOAL: Digital Skill Training Programme for Tribal Women:
•Jointly launched by Ministry of Tribal Affairs and Facebook.
•Aims at encouraging, inspiring and guiding tribal women from across India to become local level digitally literate leaders.
•The program will give technical support to the socially and economically marginalized women for their needs to succeed, using the technology they may otherwise have not had access to
●
Tulagi Island:
Hide

— uploads.disquscdn.com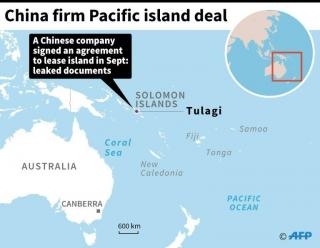 •It is a part of Solomon Islands.
•A Chinese company recently signed an agreement to lease this entire island after Beijing recruited the Pacific nation as its latest ally in the strategically important region.