Daily Quick Revision Current Affairs || 2 November 2019
●
Electoral bond scheme
•electoral bonds are aimed at rooting out the current system of largely anonymous cash donations made to political parties which lead to the generation of black money in the economy.
[electoral bond, which will be a bearer instrument, will not carry the name of the payee and can be bought for any value, in multiples of Rs 1,000, Rs 10,000, Rs 1 lakh, Rs 10 lakh or Rs 1 crore.]
•State Bank of India (SBI) has been authorized to issue and encash Electoral Bonds through its 29 Authorized Branches
●
CMIE report on joblessness
•India's unemployment rate in October rose to 8.5%, the highest level since August 2016.
•Urban unemployment rate at 8.9%, is more than the rural unemployment rate of 8.3%.
•Highest unemployment rate in Tripura and Haryana, at more than 20%.
•
Lowest in Tamil Nadu at 1.1%
•CMIE findings are in line with the findings of the latest Periodic Labour Force Survey, which had estimated an unemployment rate of 6.1% between July 2017 and June 2018, the worst in 45 years
•Another research estimates that between 2011-12 and 2017-18, employment declined by an unprecedented nine million jobs (a 2% drop),
with agricultural employment declining by 11.5%. In the same period, employment in the service sector increased by 13.4%, while manufacturing employment dipped by 5.7%.
●
Polavaram multi-purpose project;-
•It is a multi-purpose irrigation project , dam across river Godavari under construction for development of Irrigation, Hydropower & drinking water facilities to East Godavari, Vishakhapatnam, West Godavari and Krishna districts of Andhra Pradesh.
•Polavaram project was accorded national status in 2014 in the Andhra Pradesh Bifurcation Act
●
Public health emergency declared in Delhi
•
Pollution levels and indicators:
An AQI between 0-50 is considered 'good', 51-100 'satisfactory', 101-200 'moderate', 201-300 'poor', 301-400 'very poor' and 401-500 'severe'.
Above 500 falls in the 'severe-plus emergency' category.
▫️
Measures announced under GRAP- Severe+ or Emergency
•Stop entry of trucks into Delhi (except essential commodities).
•Stop construction work.
•Introduce odd/even scheme for private vehicles and minimise exemptions.
•Task Force to decide any additional steps including shutting of schools etc.
•When the air quality shifts from poor to very poor, the measures listed have to be followed since the plan is incremental in nature
●
Armed Forces (Special Powers) Act (AFSPA).
•In simple terms, AFSPA gives armed forces the power to maintain public order in "disturbed areas".
•They have the authority to prohibit a gathering of five or more persons in an area, can use force or even open fire after giving due warning if they feel a person is in contravention of the law
•The Central Government, or the Governor of the State or administrator of the Union Territory can declare the whole or part of the State or Union Territory as a disturbed area
•Cabinet Secretariat has notified rules reasserting the Union Home Ministry as the authority that would decide on the imposition of the Armed Forces (Special Powers) Act (AFSPA) in the Union Territories of Jammu and Kashmir and Ladakh.
•a suo-motto declaration can be made by the Central government, however, it is desirable that the state government should be consulted by the central government before making the declaration
●
WhatsApp hacking and Pegasus
Hide

— uploads.disquscdn.com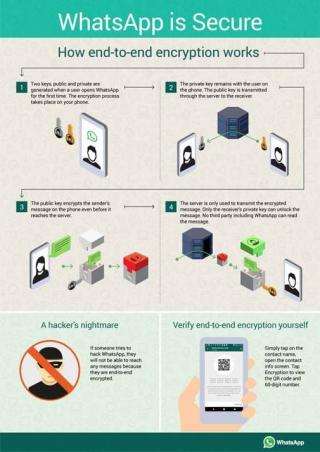 •WhatsApp has been used to spy on journalists and human rights activists in India earlier this year (before LS elections)
•The surveillance was carried out using a spyware tool called Pegasus, which has been developed by an Israeli firm, the NSO Group.
•It is a spyware that works by sending an exploit link, and if the target user clicks on the link, the malware or the code that allows the surveillance is installed on the user's phone.
•Pegasus is installed without the user's knowledge or permission.
•Once Pegasus is installed, the attacker has complete access to the target user's phone.
•WhatsApp, which is owned by Facebook, is the
world's most popular messaging app, with more than 1.5 billion users worldwide. About a quarter of those users — more than 400 million, or 40 crore — are in India
, WhatsApp's biggest market.
●
Serious Fraud Investigation Office (SFIO):
•SFIO comes under the Ministry of Corporate Affairs (MCA).
•It is a multi-disciplinary organisation that investigates and guides prosecution in white-collar fraud requiring expertise in forensic auditing, corporate law, information technology, capital markets, taxation, and other allied fields.
•It was established in 2003, based on recommendations by the Naresh Chandra Committee on Corporate Audit and Governance.
•It received statutory powers under the Companies Act, 2013.