SCOJTEX- 2019: (The latest edition is being held in India)
●
SCOJTEX- 2019: (The latest edition is being held in India)
Hide

— uploads.disquscdn.com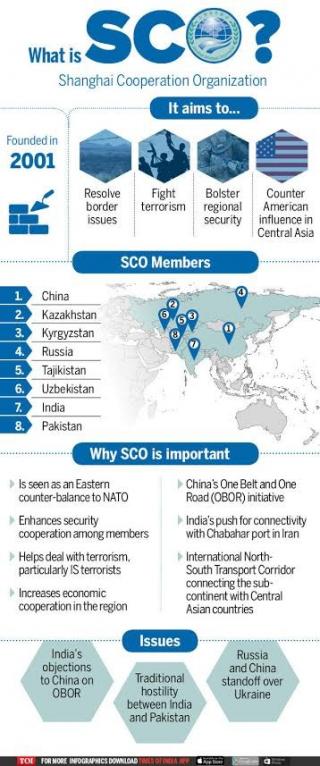 •Shanghai Cooperation Organization Joint Exercise on Urban Earthquake Search & Rescue
•Hosted by NDRF.
Aim to rehearse the disaster response mechanism, share knowledge, experience, technology & also for mutual coordination, etc.
•The participants of all 08 member countries namely China, India, Kazakhastan, Kyrgyzstan, Pakistan, Russia, Tajikistan and Uzbekistan shall be participating in this exercise.
•The Shanghai Cooperation Organisation, also known as the Shanghai Pact,
is a Eurasian political, economic, and military organisation
which was founded in 2001 in Shanghai.