Operation 'Clean Art':[Conceived Wildlife Crime Control Bureau (WCCB)]
●
Operation 'Clean Art':[Conceived Wildlife Crime Control Bureau (WCCB)]
Hide

— uploads.disquscdn.com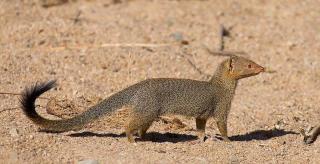 •It is first pan India operation to crackdown on the smuggling of mongoose hair.
Aim: To ensure that the mongoose hair brush trade should be closed down across the country.
•Protection: Mongoose(नेवला) is listed in Schedule II Part 2 of the Wildlife Protection Act. Any smuggling or possession of its body part is a non-bailable offence.